Disclaimer: The following information is provided for educational purposes only and in no way constitutes legal, tax, or financial advice.
Sole Proprietorships: Overview and Formation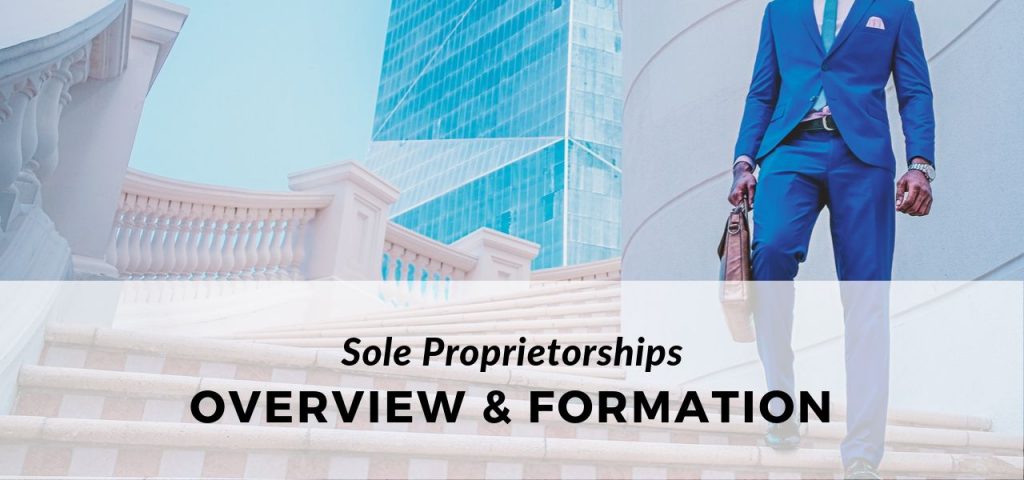 What is a sole proprietorship?
A sole proprietorship is the simplest of all business structures. It is not considered a separate legal entity. As such, there is no legal distinction between the owner and the business. The owner is responsible for all the debts and liabilities of the business.
How do you start a sole proprietorship?
You start a sole proprietorship simply by conducting business. Sole proprietorships do not have to register with the state to exist. However, there can be local registration requirements such as 'doing business as' (DBA) filings, permits, and license requirements you need to comply with once you start the sole proprietorship.
Example: Jane Smith starts offering web design services and invoices her clients under her legal name, Jane Smith. She has not filed any paperwork with the state to choose a different structure, such as an LLC or a Corporation. As such, Jane has a sole proprietorship.
What is a DBA and do you need one?
If you start doing business under a name other than your legal name, then you will probably have to file a DBA, also called an assumed name, a fictitious name, or a trade name. Most states require DBA filings, but there are a few states that do not require DBA filings. Check the requirements for the state & county in which your business is located.
Example: Daniel Johnson decides he wants to offer his services to mow lawns under the name Daniel's Lawn Mowing Services. He is not offering his services under his legal name but rather under an assumed name. Most states would require Daniel to file a DBA with the appropriate local county. For example, if his business is located in Texas, he would have to file a DBA.
Where do you file the DBA?
DBA filing requirements vary state-by-state. It is important to check your state requirements.
Example: Let's say Daniel offers his mowing lawn services in Bexar County and Travis County, Texas. In Texas, DBAs for sole proprietorships are filed with the office of the county clerk in the county where a business premise is maintained. If no business premise is maintained, the assumed name certificate is filed in all counties where business is conducted under the assumed name. Scenario 1: Let's say Daniel maintains his business premises in Bexar County. He would then file a DBA in Bexar County. Scenario 2: Daniel does not have any business premises. He then has to file the DBAs in both Bexar County and Travis County.
Different counties have different forms and requirements. It is best to either contact the county clerk or check the county website for any requirements and forms you can use.
Why do states and counties require DBA filings?
DBA filings are required so that people know who owns and operates the business in case of a lawsuit. Without a DBA filing, it could be difficult and expensive to find out who the owner is.
What are the penalties for not filing the DBA?
Penalties vary depending on the state. In Texas, failure to file a DBA can result in both civil and criminal penalties.
Example: Daniel has not filed a DBA for Daniel's Lawn Mowing Services, and gets sued by a disgruntled customer, Bob. Bob has never met Daniel and doesn't know Daniel's last name. Bob and his attorney spend a total of $350 to find Daniel's last name and his legal address. In this case, the judge could make Daniel pay $350 because he did not file the DBA, and Bob had to spend this money to locate Daniel for the lawsuit.
Employer Identification Number (EIN)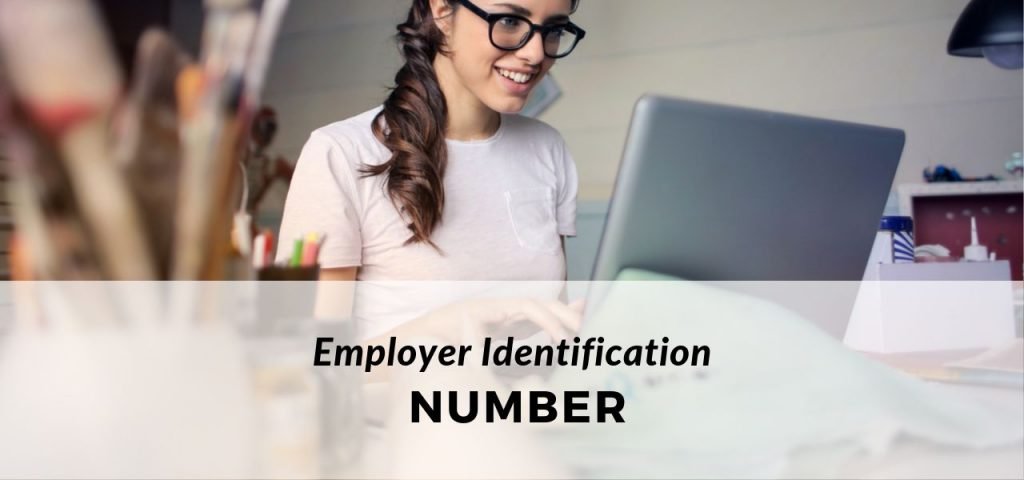 An Employer Identification Number (EIN) is a nine-digit number the IRS assigns to businesses for tax and reporting purposes. According to the IRS, a sole proprietor needs an EIN in limited circumstances such as (1) if it has employees, (2) it establishes a pension, profit-sharing or retirement plan, or (3) it files for bankruptcy. Otherwise, most sole proprietors can use their Social Security numbers instead of the EIN.
Even though it's not required for most sole proprietors, getting an EIN is recommended. Sometimes, banks will require an EIN if you want to open a separate business account. Furthermore, you will have to share the EIN with vendors, contractors, subcontractors, and other entities. If you don't have one, you have to share your Social Security number, increasing the risk of identity theft. Getting an EIN is free and easy. If you already have a Social Security number, you can apply online for an EIN for your business.
Licenses/Permits
Depending on the type of business, you may need federal, state, county, or local-level licenses.
Federal Licenses & Permits:
If your business is involved in activities supervised and regulated by a federal agency, then you may need to obtain a federal license or permit. That can include certain activities in agriculture, aviation, firearms, ammunition and explosives, fish and wildlife, commercial fisheries, maritime transportation, mining and drilling, nuclear energy, radio and television broadcasting, and transportation and logistics. You can see a detailed list of such activities on the SBA website.
Example: If you manufacture, wholesale, import, or sell alcoholic beverages at a retail location, you will need to register your business and obtain certain federal permits with the U.S. Treasury's Alcohol and Tobacco Tax and Trade Bureau (TTB).
State, County, and Local Licenses & Permits:
Your state, county, and city may require you to get permits and licenses as well. These requirements vary from state to state, county to county and city to city. For a starting point for your licenses and permits search, see a 50-state guide to licenses on the SBA website.
Sole Proprietorships: Liability
Overview
Unlike LLCs and Corporations, sole proprietorships are not separate legal entities. Sole proprietors are personally liable for the debts, losses, and liabilities of the sole proprietorship. If you borrow money for your business and cannot later pay it back, the creditors can sue you personally and collect the debt from your personal assets.
Who would sue your business?
The most common lawsuits brought against sole proprietorships generally involve a breach of contract. However, there are many other legal issues that can arise. Some areas of concern include:
Employees: wrongful termination, sexual harassment, and illegal discrimination.
Suppliers/vendors: conflicts over goods or services purchased.
Customers: breach of contract and tort claims.
Example: Daniel's business, Daniel's Lawn Mowing Services, is a sole proprietorship. Daniel's business has been successful and now has several employees. One of his employees is negligent while mowing the lawn of a client and injures the client's 5-year old child with the lawnmower. Since one of Daniel's employees was negligent, the sole proprietorship may be liable. Because the sole proprietorship is not a separate entity like an LLC or a Corporation, it does not offer any liability protection for Daniel. Daniel and the business/sole proprietorship are one and the same, and Daniel is personally liable. The client sues Daniel, and now Daniel's personal assets (not just the business assets) are at risk.
This unlimited liability drawback of the sole proprietorship is the main reason people choose to form LLCs and Corporations. To decide whether you can accept unlimited liability or if you should choose another business structure (like an LLC or a Corporation) that may be more expensive to form and maintain but offers limited liability, you need to balance the risks/rewards. Think of the type of business you operate and what the worst-case scenario is. For example, if you write fiction books online or sell greeting cards on Etsy, your liability exposure could be less than the liability exposure of someone who operates a bar or sells medical devices.
Sole Proprietorships: Taxation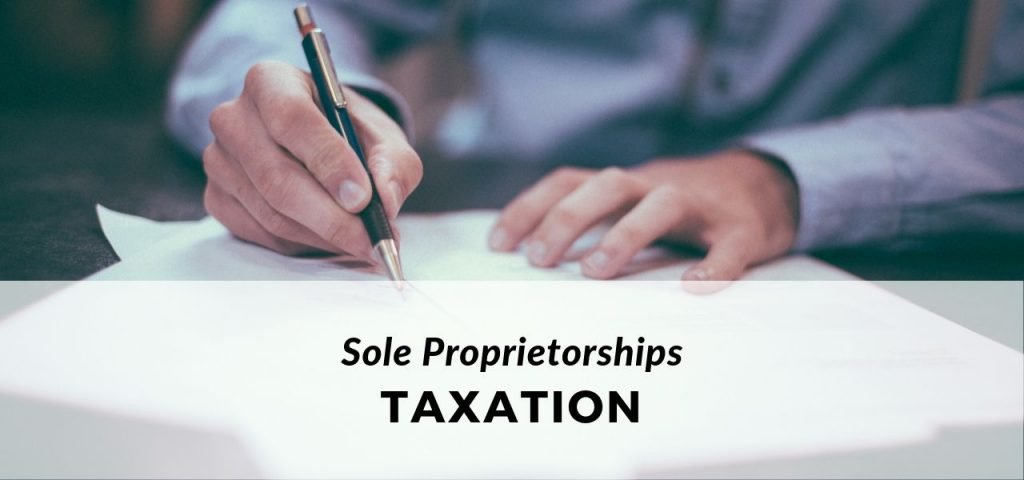 How are Sole Proprietorships taxed?
Sole proprietorships are "pass-through" structures. This means that all the profits and losses from the business are reported on the owner's personal income tax return. A sole proprietor is taxed on all profits of the business, regardless of how much money she withdraws from the business. The good news is that the owner does not need to file a separate tax return for the sole proprietorship.
Do you need to make estimated tax payments?
If you're a sole proprietor and you expect to owe more than $1,000 in taxes to the IRS, then you need to make estimated tax payments. This is a big pitfall for sole proprietors, as many are unaware of this rule. You can make quarterly payments through the course of the tax/calendar year (mid-April, mid-June, mid-September, and mid-January). Alternatively, you can make a single estimated tax payment for the entire current tax year on the same date your taxes are due for the previous year (generally April 15).
What tax forms do you need to file with the IRS?
The sole proprietorship itself does not need to file a separate tax return. The owner of the sole proprietorship reports the profits and losses from the business on her annual tax return. Specifically, the revenue and expenses from the business are reported on Schedule C and the self-employment tax on Schedule SE. To that end, it is important to keep separate accounting for your business versus your personal finances.
Schedule C, Form 1040
The revenue and expenses from the business are reported on Schedule C of Form 1040 (or Schedule C-EZ if your sole proprietorship meets the requirements listed in Part I of the Schedule C-EZ). The ultimate net profit or loss then is reported on the owner's personal income tax return, Form 1040 and Schedule SE. The income is taxed at the regular individual income tax rates.
Schedule SE, Form 1040
Sole Proprietors are also subject to the self-employment tax. This tax is calculated on Schedule SE of Form 1040. The current self-employment tax rate is 15.3%.
Why do you need to pay self-employment tax?
When you're an employee, the employer has to pay 12.4% for Social Security up to an annual income ceiling and 2.9% for Medicare with no income ceiling. Half of that amount would be retained from your paycheck, and the other half would be paid directly by the employer.
Because sole proprietors are self-employed, they are required to pay this self-employment tax. The self-employment tax rate of 15.3% is essentially the equivalent of Social Security and Medicare. However, because there's no employer to cover half of that, you can take a deduction of half of the self-employment tax on Form 1040 (line 27).
Sole Proprietorships: Advantages and Disadvantages
What are the advantages of Sole Proprietorships?
Sole proprietorships are easy and quick to form and operate when compared to LLCs or Corporations. It does not require you to file a separate tax return for the business. It is a pass-through entity for tax purposes, so there is no double taxation like in a C-Corporation.
What are the disadvantages of Sole Proprietorships?
The biggest drawback of a sole proprietorship by far is the unlimited personal liability! Since the sole proprietorship is not a distinct legal entity, it does not offer limited liability to its owner the way an LLC or Corporation would. Another drawback is that the business ceases to exist when the owner dies.
Who is the sole proprietorship structure best suited for?
Sole proprietorships are generally suited for very early-stage businesses that do not have a high risk of getting sued. If you have the resources to form an LLC and the willingness to deal with a bit more paperwork, an LLC would be recommended. However, it is a risk/reward-balancing act at the end of the day. A sole proprietorship may be for you if (1) you do not have the funds for forming an LLC and (2) the business has a very low risk of getting sued. Once the business grows, you can convert it to an LLC or a Corporation.
Checklist: Starting a Sole Proprietorship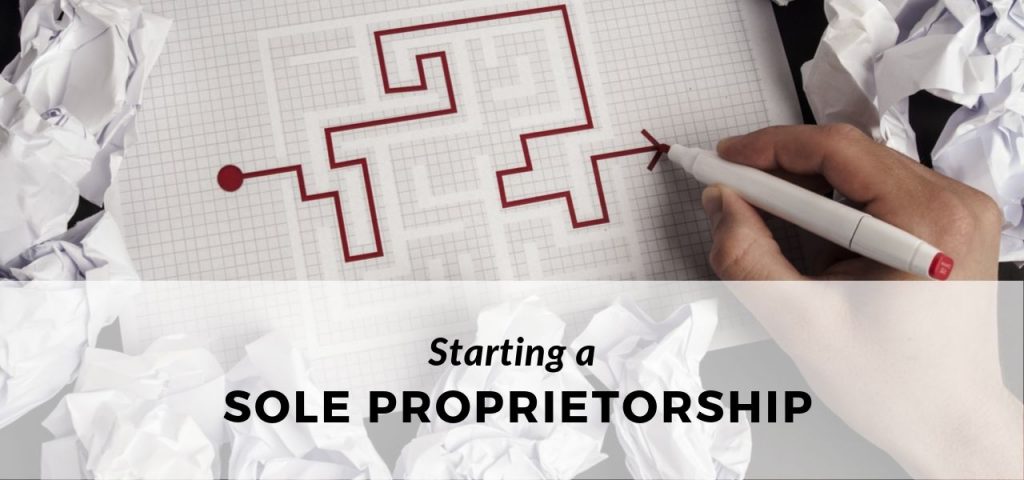 Basic Steps:
Decide on a name for your business

Check name availability and perform a federal, state, and common law trademark search

File the DBA with the appropriate local government (if required by the state where you do business)

Check the Secretary of State's websites and with the local counties on specific requirements

Obtain the necessary permits and licenses

Permits and licenses from the federal government (if required)
Permits and licenses from the state government (if required)
Permits and licenses from the local government (if required)

Obtain the Employer Identification Number

Apply online if you already have a social security number
Further Recommended:
Open a separate bank account for your sole proprietorship

Keep a separate accounting of revenue and expenses of the business

Obtain insurance

Obtain general liability insurance
Obtain other appropriate insurance policies (e.g., professional liability insurance, property insurance, workers' compensation insurance, product liability insurance, home-based business' insurance, business interruption insurance)

If you want to recruit and hire employees:

Comply with laws in hiring, interviewing and selection
Comply with Form I-9 requirements
Provide employees with the appropriate notices on hiring
Properly classify individuals as exempt or nonexempt employees or independent contractors.
Comply with wage and hour laws
Comply with the Employee Retirement Income Security Act of 1974 (ERISA), Department of Labor (DOL) rules, Internal Revenue Service (IRS) rules, and Pension Benefit Guaranty Corporation (PBGC) rules

Put together template contracts for:

Customers
Suppliers/Distributors/Vendors

If you have a website:

Post Terms and Conditions
Post a Privacy Policy